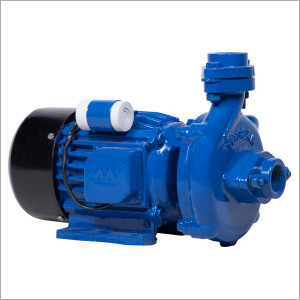 Centrifugal Pumps
Product Code : 05
Product Description
The Mascot Pump Ltd. Company is a trustworthy Supplier, Manufacturer and Exporter of
Centrifugal Pumps
. Our products are extensively used as domestic pump or Garden pump. All the products are processed under the directions of our well-experienced professionals, by using the top grade quality components and latest techniques, as per the industry norms and standards. Furthermore, we are offering the range of
Centrifugal Pumps
at market leading prices.
Other Details
:
To work efficiently in high voltage like 120 to 240 Volts we design the Monoblock pumps in 0.5 hp to 3 hp centrifugal.
To draw water from long distance without foot valve the centripetal pumps, also called the self priming pumps are used.
Our manufactured Centrifugal Monoblock pumps are used in small farms, gardens and for domestic purposes.
Features
:
It has double sealed precision ball bearings
It has capacitor run & capacitor start
It is made of top- notch cast iron motor body for a better head dissipation
Application :
For Drip & sprinkler irrigation
For Domestic water supply
For Pumping water to overhead tanks
In fountains
For gardening purposes
For irrigation in small farms
Technical Data:
| | |
| --- | --- |
| Power Ranges | 0.37Kw - 2.2Kw |
| Version | Single Phase 200 - 240V, AC. (Permanent Split Capacitor) |
| Frequency | 50 Hz |
| Speed | 2900 rpm |
| Protection | IP-54 |
| Insulation Class | "B" |
| Duty Type | 81 (Continuous) |
| Enclosure Type | TEF C |
Mascot Single Phase Monoblock Evaluation Chart

Pump Model

HP

KW

Size in mm

Total Head in Meter / Feet

4

5

6

8

9

10

11

12

13

14

15

16

18

20

23

24

13

17

20

26

29

33

36

39

43

46

49

53

59

66

76

79

DISCHARGE IN LPM

MOM-10

0.5

0.37

25x25

-

-

-

131

129

126

116

121

106

108

99

85

70

34

-

-

MCM-10HH

0.5

0.37

25x25

-

-

-

-

-

-

141

135

133

132

131

126

117

101

67

34

MCM-10LH

0.5

0.37

40x40

-

-

-

318

302

268

222

177

118

90

-

-

-

-

-

-

MGM-11 R

1

0.75

40x40

-

-

-

348

342

316

286

256

228

160

135

-

-

-

-

-

MOM-11 R3

1

0.75

50x50

-

421

421

420

385

335

120

105

90

-

-

-

-

-

-

-

MCM-11LH

1

0.75

65x50

-

468

463

460

425

370

144




























MGM-15H

1.5

1.1

50x40

-

-

-

-

-

435

418

402

377

352

327

302

227

135







MCM-15LH

1.5

1.1

50x50

-

-

-

-

-

503

468

435

410

385

352

335













MCM-15L2

1.5

1.1

65x50

-

-

585

552

518

503

475

448

417

385

-

-

-

-







MCM-20HH

2

1.5

50x50

-

-

-

-

-

-

533

518

502

498

493

477

444

369

243




MCM-20LZ

2

1.5

65X50

-

-

-

-

-

-

-

605

578

550

528

508

479

401

269

-

MCM-20LH

2

1.5

65X65

-

-

-

-

-

-

-

665

635

605

580

558

526

441

295

-