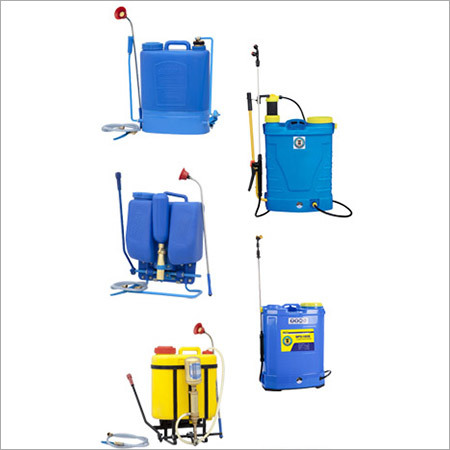 Pesticide Sprayer
Product Code : 10
Product Description
The Mascot Pump Ltd. Company is located in Ahmedabad, Gujarat, India, widely known as a Supplier, Manufacturer and Exporter of
Pesticide Sprayer
. All the products are made under the instructions of our well-experienced professionals, by using the optimum quality components and modern techniques, as per the industry norms & standards. Furthermore, we are offering the range of
Pesticide Sprayer
at pocket-friendly price.
Our range include :
Solar Backpack Sprayer / Solar Knapsack Sprayer
Rotary Duster
Fertilizer Broadcaster
Backpack Sprayer / Knapsack Sprayer.
Backpack Power Sprayer / Knapsack Power Sprayer – With Engine.
Backpack Battery Sprayer / Knapsack Battery Sprayer
Back Pack Fertilizer sprayer.
KNAPSACK SPRAYER
Sturdy construction with most modern technique.
Simple mechanism.
Smooth & easy Operation.
Ideal for effective 8. economical spray.
Standardized spare part are easily available.
16 liter capacity.
High density polythene tank
Powder coated handle set.
Braded hose delivery.
OUTSIDE CYLENDER
Braded hose delivery.
High density polythene tank.
Pressure chamber & pump cylinder made of brass plastic titted outside of the tank.
Powerful piston gives high pressure in every stroke.
Capacity 16 Liters.
Powder coated handle set
Hi-Tech
A unique sprayer for all
type of crops.
Centrally placed pump
for comfortable operation.
Capacity 16 liter.
Very strong and durable.
Best output at every stroke.
Technical Specification :

| | |
| --- | --- |
| Brand | Marshal |
| Model | MFP11 |
| Foot Pump Body | Brush, Length ‐ 490 mm, Dia ‐ 51 mm |
| Foot Pump Barrel | Brush, Length ‐ 185 mm, Dia ‐ 51 mm |
| Piston Rod | Brush |
| Foot Stand | MS 3 pcs |
| Foot Pump Paddle | Aluminium |
| Suc on/Petrol Pipe | PVC, Length ‐ 6 Feet, Dia-17 mm with 1 Foot valve |
| Lance | SS/Brush Length ‐ 3 Feet with 1 Nozzles |
| Nozzles | Brush |
| High Pressure | 3 to 8 kg |
| Delivery Pipe | PVC, Long ‐75 feet |
| Trigger | Brush, 6" Handle |
| Spraying Range | 21 foot |
| Working Pressure | 14.5 kg/cm3 |
| Packing Box for Foot Pump | Corrugated‐ 33 X 9 X 13 mm |
| Weight | 10.5 kg with packaging & 8.5 kg only pump |
| Country of Origin | India |